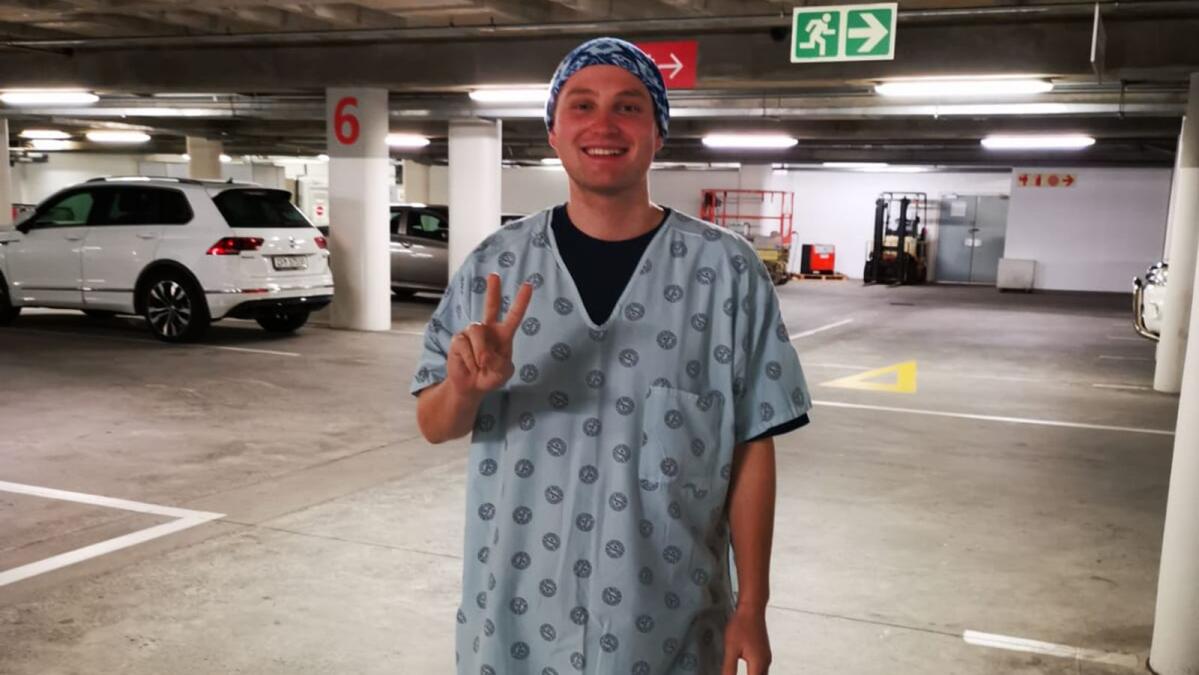 A young Durbanville man who joined the front-line battle against Covid-19, was selected as a finalist in a competition recognising the efforts of the country's future health-care workers.
Alex Wehmeyer, 26, is doing his Master's degree in clinical pharmacy at the University of the Western Cape. He reported for duty at the CTICC field hospital in Cape Town, as part of a Covid-19 relief effort from June to August last year.
He recalls his first-day jitters as he slipped into his protective gear and prepared to face a virus that the world's scientists still knew very little about.
"That's when I realised the time has arrived for me to step up and serve my country," he says.
"I saw first-hand how patients were pining for their loved ones while suffering, and have even seen some dying without seeing their relatives or being able to say their final goodbyes."
The biggest challenge he faced during his time at the CTICC was the lack of information about Covid-19 and how to treat it, he says.
"At the time, the CTICC opened, there were still many unknowns about the virus, such as supportive treatment, clotting prevention etc."
But working together, the health-care workers from various disciplines were able to work out the best way to fight the virus.
"I now have a colourful plastic hat that a grateful, elderly patient gave me just because I took the time to explain the correct way to take her medication. I remember her forcing it under the perspex dispensing screen as she thanked me. That hat lives on my desk next to my framed Pharmacist's Oath as a reminder of why I do what I do."
Dr Jane McCartney, Mr Wehmeyer's co-supervisor and lecturer at UWC, describes him as a dedicated student, passionate about improving health-care in South Africa.
These characteristics inspired his lecturers to nominate him for The Sponsors of Brave: The Next Generation competition in November last year, which offered students a R25 000 cash prize towards their studies and a mentorship.
"He may not have won the first prize, but he secured his spot among the top ten in the competition and was featured in a video depicting his personal experience and vision as a health-care professional," says UWC spokeswoman Harriet Box.
Mr Wehmeyer says he was shocked when learnt he had been chosen as a finalist.
"After taking a few moments to let the news sink in, I felt ecstatic as I felt that I now had a great opportunity to advocate for my passions in health care, such as using a multidisciplinary health-care team approach and improving the level of medication-related care rendered to patients in SA. I also felt honoured in sense as I felt like my role on the front-line was really being recognised and appreciated."