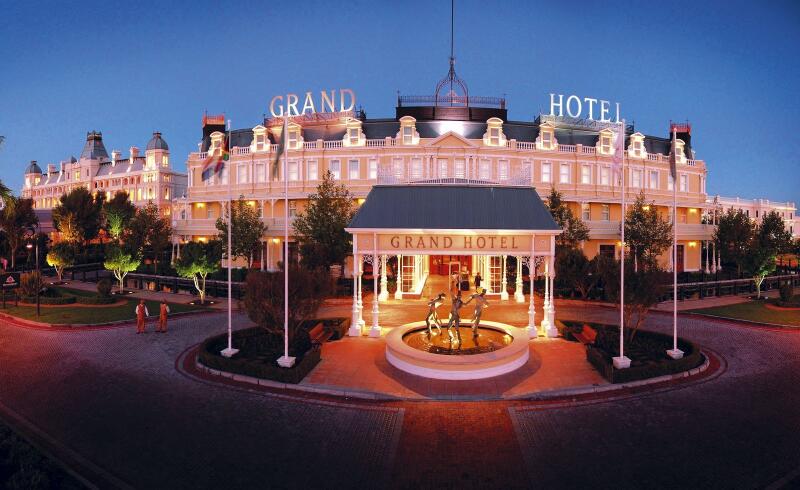 GrandWest officially opened its doors 20 years ago to become the first casino in Cape Town.
Long-standing staff members Reza Jacobs, a cashiering manager, and Merlyn Schoeman, a financial accountant, remember the opening as if it was yesterday.
Ms Schoeman of Heideveld recalls family visits to what was then Goodwood Showgrounds in the 1970s. It was an annual part of the Cape Town scene until 1995 when it became the site for GrandWest Casino and Entertainment World.
"The opening was overwhelming. Although we'd had training on the floor everything was new and real but the hype was fantastic," said Ms Schoeman.
Opening day fell on Friday December 19, 2000. "We braced ourselves for a busy evening but were surprised when crowds began pouring through the doors by 10am. By the afternoon over 23 000 people had flocked through the gates and the complex was brimming with local and out-of-town visitors.
Mr Jacobs of Brackenfell said his first shift was from 6pm to 2am. "But I walked out at 9am because it was all so new and exciting and amazing and nerve-racking but wonderful to be part of the opening team," he said.
Mr Jacobs started out, "at the bottom of the cash pool chain", working shifts as a cashier. Now he is head of department in what he describes as the GrandWest bank.
"The most amazing change has been technology. When we started foreigners were using traveller's cheques and forex. Now they can use a credit card to draw their currency of their choice and we transfer funds via EFT," he said.
A highlight of his job is paying out jackpots. "We have lots of regulars but occasionally see a new winner. Twice I've seen people become first-time millionaires. I can't disclose any details but some people go into major shock and disbelief while others complain that it doesn't make up for what they put in," said Mr Jacobs.
Ms Schoeman initially worked shifts for two years including Saturdays and Sundays and now works Monday to Friday. She has no face-to-face customer interaction but works behind the scenes in finance.
"It's financial year-end and I'm working from home but I miss my colleagues, some have been there since the beginning and we're like family now. I've also seen wonderful artists including Julio Iglesias and John Legend, either complementary tickets or buying my own. I'm hoping Boyz II Men will perform in May as the show was cancelled last year," said Ms Schoeman.
GrandWest's general manager Mervyn Naidoo said the R1.5billion development was the biggest single contract ever awarded in the province's tourism industry. In exchange for its exclusivity licence, GrandWest contributed R140-million towards the construction cost of the Cape Town International Convention Centre (CTICC).
The giant urban entertainment complex was completed in eleven months providing work for 80% of locals. "Over 2 800 Capetonians worked at the site every day," said Mr Naidoo.
Further developments include a 7 000-seater arena, an undercover parking garage, an exhibition space and an ice rink.
Mr Naidoo said the first jackpot was R15 000 followed by R10 000 and then another R12 000 on the day of opening.
Due to the Covid-19 pandemic, Mr Naidoo said numbers inside the complex are restricted to 50% of capacity. Prior to the lockdown GrandWest regularly attracted 550 000 visitors a month, and on show nights staff routinely dealt with up to 15 000 people passing through to visit the casino, to watch shows, or to visit the many restaurants and bars in the complex.
For Mr Jacobs, GrandWest is not a place of work. "It's dynamic and a place where I'm challenged every day," he laughed.
"When I started I was in my 20s, now I've grown older and wiser and learnt a lot. There have been great opportunities but it's all fun," said Ms Schoeman. As for Covid, she said it's all about taking the good with the bad.