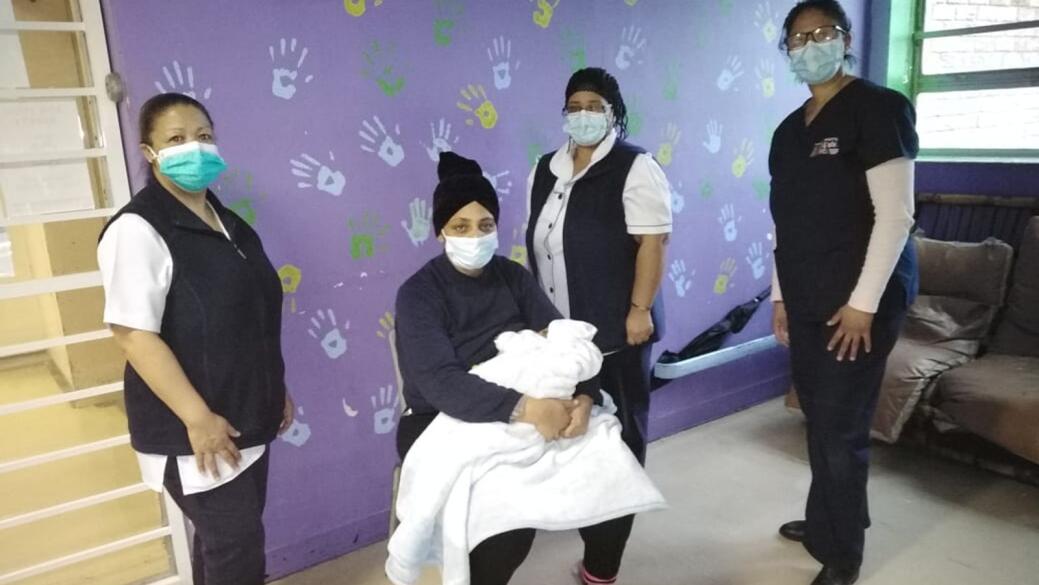 Tygerberg Hospital is asking mothers to donate surplus breast milk to ease a shortage aggravated by the pandemic.
The hospital has been promoting the importance of breastfeeding – World Breastfeeding Week was from August 1 to August 7 – and its LatchOn! Breastmilk Drive.
"We would like to create a sustainable supply of breast milk for the hospital to ensure that all our babies are provided with this important nutritional source," said Jason Falken, CEO of the Tygerberg Hospital Children's Trust.
Tygerberg Hospital provides specialist medical care for more than half of the babies and children in the Western Cape, who come almost exclusively from poor communities. Some 16 000 babies and children are admitted to the hospital annually.
The hospital is one of a few state breast-milk pasteurising facilities in the province.
The World Health Organization (WHO) recommends mothers start breastfeeding their babies within an hour of giving birth and breastfeed exclusively for the first six months of their baby's life.
"The first milk acts as the baby's first immunisation. It protects babies against infections and illnesses such as diarrhoea and pneumonia. Breastfeeding is cost effective, readily available and creates a beautiful bond between the mother and baby," said Madeleine Alexander, a registered nurse at Tygerberg's pediatric and neonatal module.
Crystal Jacobs, a registered dietician at the hospital, said breast milk was, undisputed, the best way to feed an infant.
The milk provides important nutrients and fats essential for brain development and preventing illnesses and contains above 80% water so there is no need to give the baby water in the first six months of life.
"Breastfeeding is now more important than ever," she said. "It plays an important role during the Covid-19 pandemic where families are affected with food insecurity. If a mother breastfeeds, the infant's food is secure and whatever money is received can take care of the rest of the family."
Mothers with Covid-19 can breastfeed their babies and should wash their hands with soap and water before and after breastfeeding. They should wear their masks and routinely clean and sanitise surfaces after touching them.
"If the mother is too ill to breastfeed and she can express, her expressed breast milk can be given to the infant with a cup. Even when developing symptoms of Covid-19, the mother can continue breastfeeding," said Ms Jacobs.
Sister Alexander said it was important for breastfeeding to be protected, supported, and seen as normal. Families and communities could support breastfeeding mothers by feeding the expressed milk to the baby when the mother was unwell or when she returned to work.
"Employers and employees have a shared responsibility to support and protect breastfeeding in the workplace," she said.
Employers should provide breastfeeding rooms and at least two 30-minute breaks to lactating mothers on top of their usual tea and lunch breaks, she said.
"Mothers can build up a supply of breast milk by expressing their breast milk long before returning to work. Weekends are a great way to build a milk supply and to bond with her baby. Expressed breast milk can be stored in the fridge for three to six days or frozen for three to six months," said Sister Alexander.
Mothers wanting to donate breast milk can contact Professional Nurse Abrahams at 021 938 4709 to arrange an appointment to be screened.