Curro Durbanville Primary School walked away as the most remarkable drama after they scooped the Best Production Award and various other accolades at the ATKV Tjokkertoneel National Finals.
The winning drama, AGT (eight in Afrikaans), was among the country's top six primary school productions competing at the national finals, which were held at Gold Reef City in Johannesburg from Tuesday October 3 and Friday October 6, according to school spokesperson Nosipho Mlotsana.
Last month, Northern News reported on the play, which was written and directed by drama teacher, Cecilia Wesson, earning a spot to compete against the country's best productions in the final round of the national Afrikaans talent show ('Durbanville school drama reaches national talent show finals', Northern News, September 14).
"At the ATKV Tjokkertoneel National Finals, AGT secured several accolades, including: Best Actress in a Leading Role (Judi Hattingh, Grade 5), Best Director (Cecilia Wesson), and Best Ensemble (Risa Burger, Grade 7, Christina Marx, Grade 7, Lucy Morillion, Grade 7, Elizabeth Coetzer, Grade 6, Jana Muller, Grade 6, Leonie Zimmermann, Grade 6, Annabella Stam, Grade 5, and Judi Hattingh, Grade 5).
"The production AGT also received the Best Production gong, bringing home a cash prize of R10,000 and the ATKV Tjokkertoneel Trophy, as well as a nomination in the Best Handling of Technical Aspects category," Ms Mlotsana said.
Agt revolves around the concept of a clock that chimes eight times and involves eight of the school's pupils: Grade 7s Risa Burger, Christina Marx, Kaylee Wallace, and Lucy Morillion; Grade 6s Elizabeth Coetzer, Jana Muller and Leonie Zimmermann; and Grade 5 Judi Hattingh.
Cecilia Wesson, summarised her journey with her actresses, saying: "the opportunity provided by the ATKV was remarkable. For primary school learners to be part of such a high standard and professional competition was an experience they will treasure forever. What a journey it has been; the learners impressed me with their determination, hard work, and ability to adapt to change. They truly are eight very talented and amazing girls."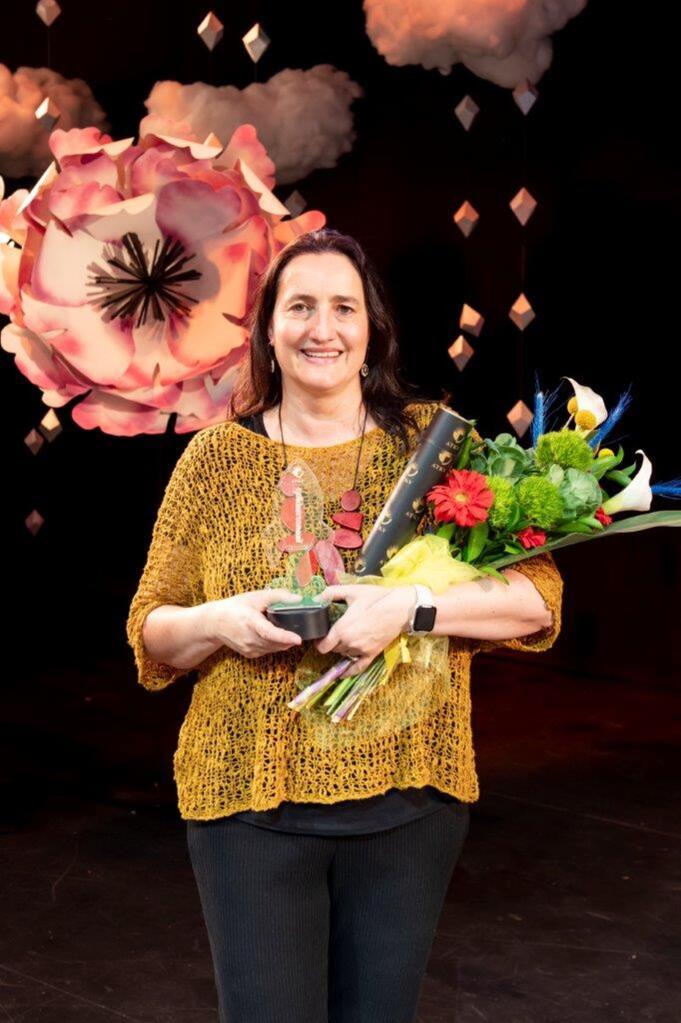 The winner for Best Actress, Judi, told Northern News that winning this award was an unforgettable experience.
"I would not have been able to do this without my fellow cast members and also not without the guidance and direction of my drama teacher, Ms Wesson. It was an amazing experience to be in this production with other like minded learners and as a result we became very close friends. I hope to one day be in an ATKV Tienertoneel production. I love drama and just want to be on stage," she said.
Ms Wesson also says she aspires to persist in writing and directing productions.
Riaan Stroebel, the executive head of Curro Durbanville Primary School, said: "we are immensely proud of our talented learners and the dedication of our drama teacher, Cecilia Wesson. AGT's success is a testament to the incredible teamwork and creativity within our school community and it is amazing to see our learners representing their school and community at the National Finals with such excitement and vigour."