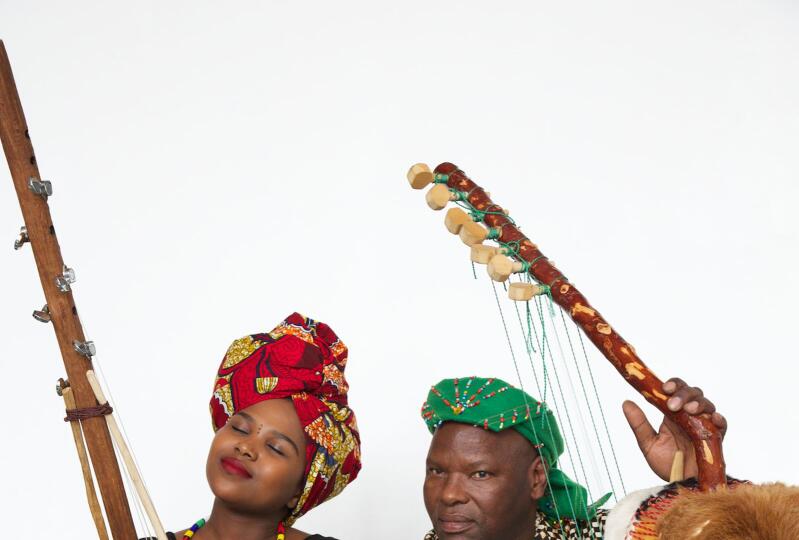 Artscape will stream productions recorded during the pandemic on the Artscape YouTube channel from December to January for free.
Shows include: The 21 Questions – Unmute Lunch Hour Concert on Friday December 18.
The production engages with stereotypes through documented questions that people with disabilities get asked. South African Sign Language is used to create a conversation with shadow images.
BLOB Professor Dizu Plaatjies and Zinzi Nogavu performing in a concert of indigenous sounds on Monday December 21.
BLOB Jungle Theatre's performance of Mantis and The Bee on Saturday December 26. The show is a humorous exploration of /Xam mythology. Mantis and the Bee were created by the Rain and the Flame to go on an epic journey in search of life. They get involved in an action comedy adventure in a world before the earth was created.
BLOB Ukuwa Kwe Nkaba, which loosely translated means "the cutting or falling of the umbilical cord" on Monday December 28. Through music, movement and drama, the show raises the plight of women who are forced to raise their children on their own.
BLOB The last lunch hour concert of the year on Wednesday December 30, with Zip Zap's Once Upon a Circus, which is an imaginative production that aims to give the audience a sneak-peek of circus life, both behind-the-scenes and on stage.
BLOB A performance of traditional African music combined with jazz and modern by Women Unite on Sunday January 3.
These productions were recorded during the Covid-19 pandemic, with the necessary safety measures practised, and made possible by Artscape, with support from the City of Cape Town.
Search for Artscape Theatre Centre on YouTube. Visit www.artscape.co.za for more information.