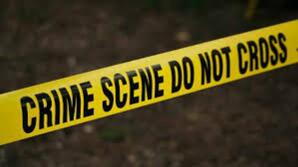 Brackenfell police have reported an increase in theft out of vehicles.
Brackenfell police spokesperson Captain Erica Crous says they have had several reports of this crime in the past week.
One such incident was on Monday July 12, at around noon, when a motorist parked his vehicle on Cecil Morgan Drive, Brackenfell.
There was another incident on Thursday July 14, at about 5.30pm, at the Boulevard Square parking lot.
Both motorists said they had closed their windows and locked their doors before leaving their vehicles, said Captain Crous.
"Upon their return, they found their laptops to be gone from their vehicles. In both instances, the passenger doors were forced open," Captain Crous said.
She warned against leaving valuables visible in cars.
In a separate incident, on Friday July 15, a man was robbed of his cellphone in front of the Standard Bank on Old Paarl Road.
"He alleges that he was approached by two unknown men who tried to sell him a bag. He had his cellphone in his hand. One of the men grabbed the phone and both men got into a white vehicle with a GP registration number and sped away," she said.