Orthopaedic surgeons from Tygerberg Hospital will be taking on the Cape Town Cycle Tour on Sunday to raise money for clubfoot treatment.
The team received their STEPS Clubfoot Care cycling kit for their sponsored ride at a handover at the hospital on Wednesday.
To date, they've raised R66 000. The funds will be used to assist 26 children born with clubfoot through the STEPS Clubfoot Care's patient-centred support programme.
STEPS is a South African based non-profit organisation, which supports babies born with clubfoot. It was founded by Karen Moss in 2005.
Ms Moss introduced the non-invasive Ponseti Method to South Africa after the successful clubfoot treatment of her son in 2003 by Dr Ignaçio Ponseti, the innovator of the treatment.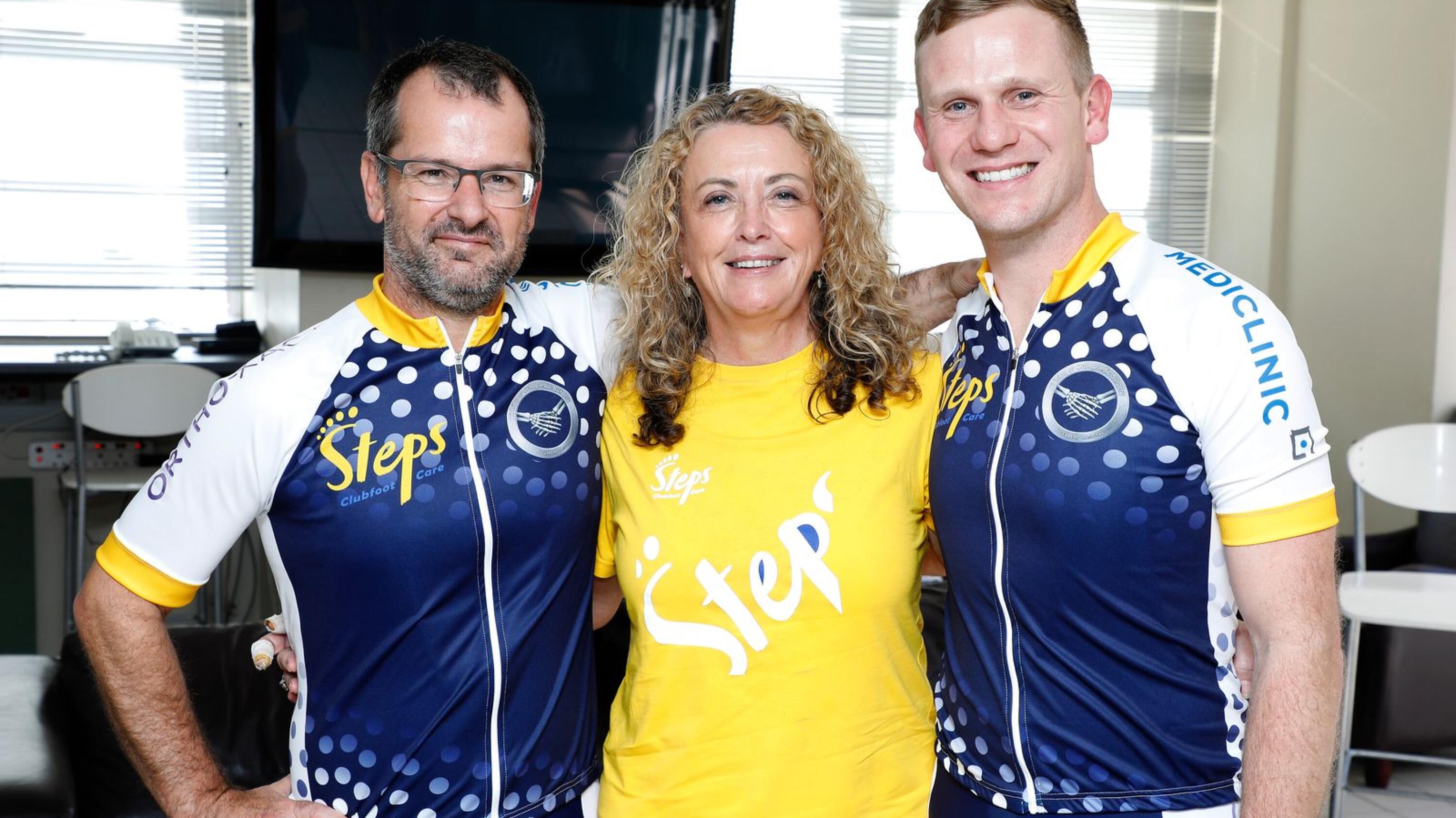 Clubfoot is when a baby is born with one or both feet twisted downwards and inwards, in a rigid position. It's the most common musculoskeletal birth defect globally.
Unlike many other birth defects, clubfoot is treatable. If left untreated, the child will be unable to wear shoes or walk normally, leading to a life of disability.
"Clubfoot treatment is very fulfilling, as we see how children progress from immobility to mobility. So it seemed apt to us to raise funds through something that demands physical mobility like the Cape Town Cycle Tour," said Dr Renier Kriel, an orthopaedic registrar at Tygerberg Hospital.
STEPS works with 35 partner clinics, including the clubfoot clinic at Tygerberg Hospital. It's a partnership that has been in place since 2013.