Sinenjongo High School won the goIT Challenge, an app-building contest, held at Goodwood College on Wednesday.
Pupils from six high schools had to come up with app ideas to solve real-world problems in their communities, and the all-girl team from Sinenjongo created WO-MEN, an app promoting gender equality and the acceptance of gender diversity.
"We realised that gender equality is something that people talk about and don't give full attention to it, and then we thought that making an app would empower women and men, including trans and gender diverse people," said Sinenjongo High pupil Lilitha Masina.
In second place was W.A.S.H., created by a Goodwood College team. This app connects people in rural and homeless communities with nearby sources of clean drinking water and sanitation facilities.
"WASH would provide those that have the app with clean water and sanitation. People will have to complete a survey on the app, and then we would distribute the components such as water and a sanitation facility to your community," said Cleo Adriaan, one of the creators of W.A.S.H.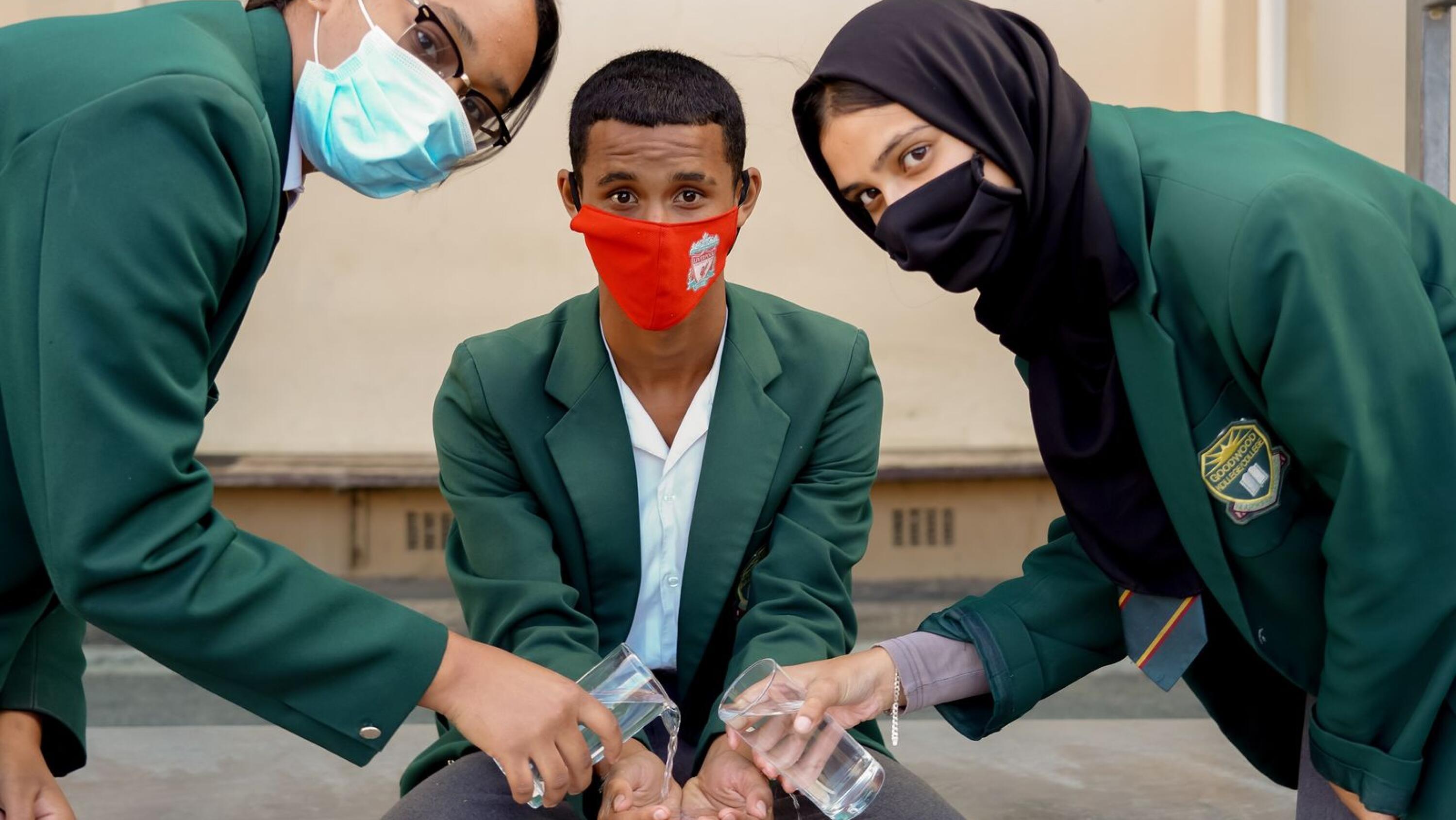 In third place, another Goodwood College team created EVOLVE, an app offering physical workouts, healthy eating regimes and motivational texts to people in poor communities.
"We had this idea of bettering people's fitness, mental fitness as well, and this app just correlates with how we, students, go about our day to day life so this app is quite easy to use," said 16-year old Samuel Mulangu.
Sakhikamva Foundation, which hosts the contest, is non–profit organisation promoting science, technology, engineering and maths (STEM). It is involved in aviation awareness and skills development for the youth in the aerospace industry.
"The goIT challenge is a global initiative and it demystifies STEM and computer science. It also gives the kids an opportunity to develop their own app," said Fatima Jakoet, the foundation's founder.
"Sakhikamva are big on making the theory come alive. It makes the kids think deeper on how to solve and identify problems. We do robotics, we do artificial intelligence, we do space science, virtual reality and all these things are essential for kids to develop their thinking, and to be creative, as creativity is essential to solving problems," she added.