Covid-19 dominated headlines this year as the pandemic brought the world to a standstill.
However, Northern News continued to share the community stories that mattered.
Looking back on stories we covered this year, 2020 already had a rough start when Kraaifontein parents threatened to shut down schools in the area because of overcrowding.
Northern News also reported on the killing of 75-year-old Hashim Davids by robbers in his Northpine home.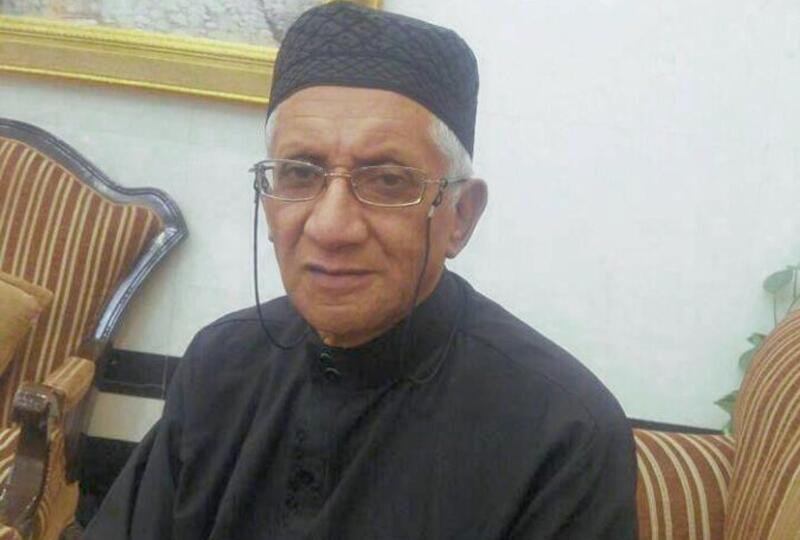 A group of Kraaifontein residents attacked emergency service staff that refused to retrieve a body from a dam in Phase 9, Wallacedene. The pathologist and his assistant made off with minor injuries.
According to Emergency Medical Services (EMS) spokeswoman Deanna Bessick, the two were near the Mhonqo squatter camp in Phase 9 last Friday, where the body of a 25-year-old man was lying face down in the polluted water.
"In such cases, police divers are responsible for retrieving the body because they are trained to do so," she said.
"JoinBands – Not Gangs" member Fabian Botha of Scottsdene, who lost his two best friends in a gang turf war, started a musical group from his home to keep children off the street.
The start of the national coronavirus lockdown on March 27 was even more devastating for five Kuils River families who were left homeless after a fire swept through the backyard of a Lupin Street property, in Sarepta. Fortunately all 19 people, including a 3-month-old baby escaped the flames.
Squatters living on the sidewalk in Long Street in Scottsdene told Northern News they found it impossible to practise social distancing in their shacks and tents. They are still living there today.
The Easter weekend was unusual as people could not visit friends and family and Christians couldn't attend church. But some people were happy to stay home for the extended holiday.
Finding ways to cope, the Amos family from Soneike had a dress up party at home. To help curb family quarrels and overeating during the lockdown period- they held a different party every week.
The Moosa family learnt how to make do with what they had in their cupboards, as their father Shane taught them that the nation's lockdown period had seen many suffering from job losses and salary cuts.
With strict curfews and restrictions, the Muslim community observed the holy month of Ramadaan with virtual sermons from their religious leaders.
And virtual concerts took the internet by storm. Voce Armoniche, a well-known community choir in Goodwood, collaborated with singers all over the world in a virtual choir project hosted by Boston's Children's Chorus.
But not all efforts could stop the spread of Covid-19 as police stations and clinics closed for decontamination periods.
July's bad weather conditions caused delays at a Covid-19 temporary hospital. The hospital then opened 10 days later.
One uplifting story was about Brody Raynard, 7, from Kuils River, who survived neuroblastoma cancer and celebrated his fifth year of being cancer free during Childhood Cancer Awareness Month, marked in September.
Things took a turn for the worst in areas like Scottsdene and Scottsville when gang violence became an almost daily occurrence.
Duran Visagie, 11, who attended Brooklands Primary School in Northpine was shot and killed in Carmen Street, Scottsdene on Thursday October 8. The school held a memorial service him.
Kraaifontein residents then marched down Scottsdene's streets in protest following six murders and one attempted murder recorded in November.
Meanwhile, in Brackenfell, the Economic Freedom Fighters protested outside Brackenfell High School after an alleged all-white matric private party was held at a wine farm. More than one violent protest erupted there.
But an investigation into the racist claims showed that Brackenfell High School could be cleared as no pupils were excluded from the party, because of skin colour, said Education MEC, Debbie Schafer.
Just as lockdown restrictions eased in the country, a recent spike in infections claimed the life of Kuils River community activist, Vern Jeftha, 60. His family believes that Mr Jeftha contracted the virus during neighbourhood watch patrols.
Let's not forget Zaraah Reid, 9, from Scottsdene who is suffering from rare bone cancer. Her parents are already suffering financially during the pandemic and hospital bills that keep piling up.
Ward 11 councillor Desiree Visage extended her condolences to all families who lost a loved one during South Africa's lockdown period and wishes communities well for the festive season.
"I would like to wish all residents a peaceful festive season. I know it will not be as previous years but we are also being inspired during these trying times by the love and care all around us. Please be safe, look after yourself, watch your children, drive safe on the road, be vigilant and try to enjoy and rest," she said.