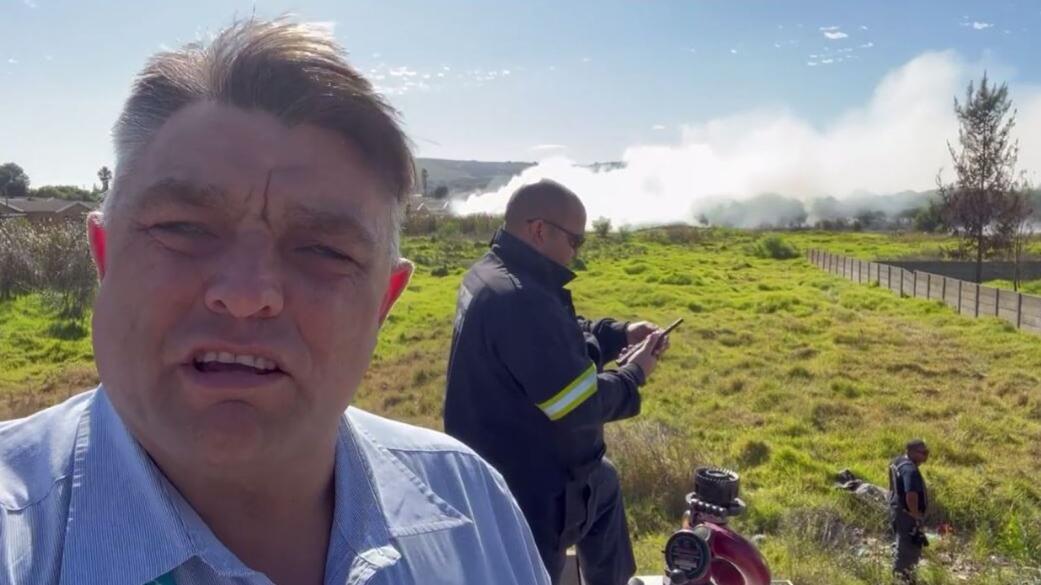 The number of fires, medical emergencies and trauma-related incidents dealt with by the fire department in the Sub-council 21 area more than doubled from February to March.
This is according to a City Fire and Rescue Service report tabled at the sub-council meeting last month.
Sub-council 21 encompasses Kuils River, parts of Mfuleni, Eerste River and Macassar.
The report said there had been 251 of the incidents in March, although the City later revised that number to 245 in response to queries from Northern News. Nevertheless, it still represents a 181% increase on the 87 incidents in February and a 136% increase on January's 104 incidents.
"The causes range from suspected electrical short circuit, brazier fires left unattended, smoking, open flames and cooking, amongst other things," said City Fire and Rescue Service spokesman Jermaine Carelse told Northern News.
Kuils River's Ward 11 and Ward 19 recorded 24 and 19 of the incidents, respectively. These are two of the larger constituencies in a sub-council precinct that was expanded in the demarcation process late last year to include five more wards on top of the initial three.
The fires did not cause any deaths, but Ward 11 councillor Wouter de Vos said: "Any fire is one too many. The goal is, and will always be, to have no fires that detrimentally affect any community member."
The community had donated household goods and clothes to two families whose homes had been destroyed in fires in March.
Mr De Vos also attended a veld fire near the Kuils River caravan park on Wednesday March 28. "What a privilege it is to live in a city with effective emergency services," he said in a video clip recorded at the scene.
Meanwhile, Mathlodi Maseko, the DA's provincial spokesman on human settlements, said he would submit written questions to Infrastructure MEC Tertius Simmers to check his department's readiness to deal with fire disasters in the province.
"Every year, thousands of people in the Western Cape are displaced due to household fires, with many lives being lost," Mr Maseko said.
"The recent fire in Langa, which left more than 700 people displaced, has shown the life-changing effects fires can have."
More people used open flames to stay warm during winter and that increased the risk of fire, he said. "Last year there were more than 2 200 fires in informal settlements in the Western Cape."