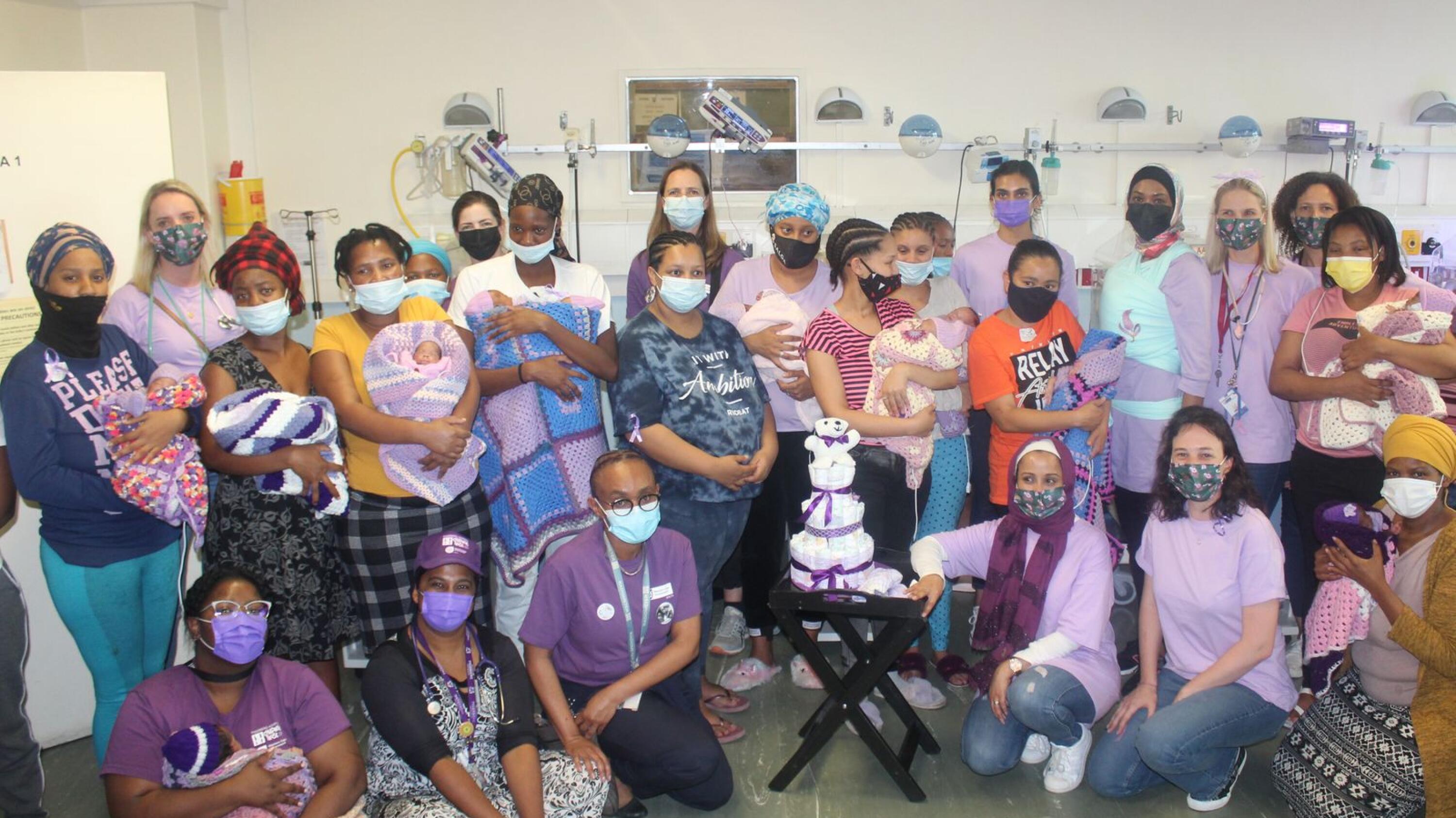 All the mothers at Tygerberg Hospital were given hand-crafted wraps in honour of National Prematurity Awareness Month, recognised annually in November.
World Prematurity Day, on November 17, raises awareness of pre-term birth, which is defined as babies born alive before 37 weeks of pregnancy.
"In South Africa, 15% of all births, or one in seven babies, are born prematurely. This may seem like an arbitrary number, but it means that for every seven babies born, there is one baby who will spend a long time in hospital and perhaps never make it home," said Tygerberg Hospital spokeswoman Laticia Pienaar.
Tygerberg Hospital has one of the biggest neonatal units in the country with 124 neonatal beds.
"The designated drainage area has a delivery rate of 60 000 babies per year with an average of 800 babies weighing less than 1 500g admitted per year," she said.
Staff from the hospital's paediatrics department did their bit for the awareness campaign by giving the wraps – made in the Bo-Kaap – to the mothers so they could experience "babywearing", carrying the baby in a wrap of sling, which is encouraged as part of the Kangaroo Mother Care programme to strengthen the bond between a mother and her infant.
Babies weighing less than a kilogram, who are unable to experience kangaroo care for long periods, were given crocheted rainbow octopuses made in Simon's Town.
"The tentacles of the toy octopus feel like their mother's umbilical cord, which has a calming effect, and makes it less likely for them to pull out their tubes," Ms Pienaar said.