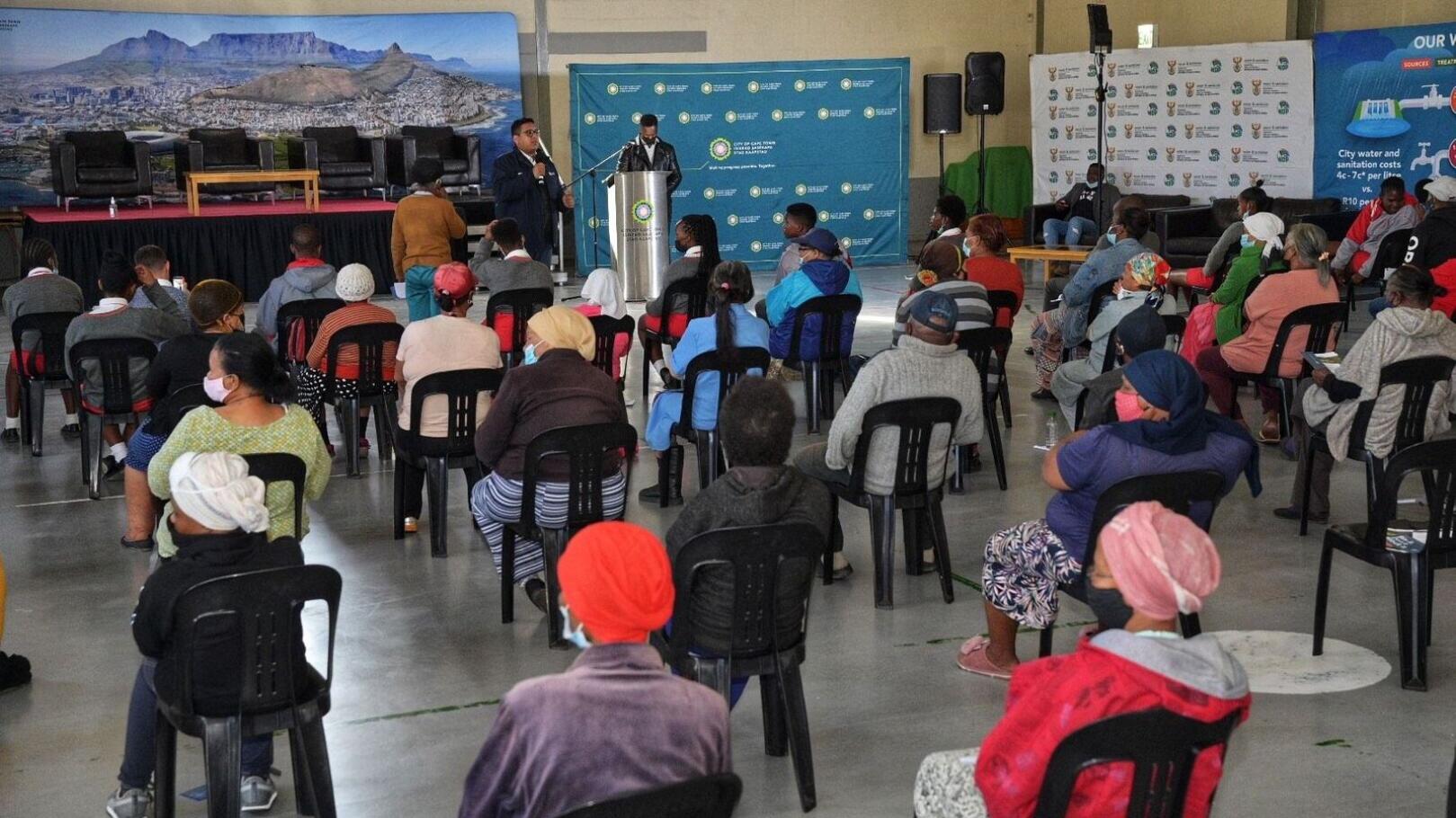 The theft and vandalism of infrastructure, including electricity cables and water pipes, in Fisantekraal and other parts of the city costs millions of rand to repair and sets back service delivery, says mayoral committee member for water Zahid Badroodien.
He addressed a public meeting at Fisantekraal library on Friday May 27.
"The ongoing theft and vandalism of our critical water and sanitation infrastructure is a pain for our residents and is costing the City millions of rands. The Wallacedene pump station that was set alight is the most recent example," he said.
"When we have to put money into fixing the drains and the pump stations it means we can't do something else like invest into the community."
A woman at the meeting complained that drains in the area were often blocked and she had to constantly sweep her street.
Mr Badroodien replied: "We don't have to clean in front of our houses when the drains overflow if we don't dump trash in the drains. So we are asking all of you to put your trash in the bins and not the drains."
Ward 105 councillor Ruan Beneke said cable theft was a big problem in the area.
"We're currently going through a spate of cable theft that I've never experienced before and it's an Eskom area so the City doesn't have direct input into that matter. We're very dependent on a third party to come and fix it, and they're under serious pressure. So electricity is a big component of vandalism as well as water regarding pump stations being vandalised," he said.
"The last time we replaced the pumps at Fisantekraal pump station, it was R3.8 million, which is money that could've been spent more wisely on any other capital projects in Fisantekraal."
Asked about the City's plan to tackle vandalism in the area, Mr Beneke said: "Recently we had a community ambassador project where 22 people were employed from the community to walk around and educate people and report service-delivery matters. So there was a lot of reporting done, but I don't think there was a big enough buy-in from the community, but to fix this problem we need a culture change."
The City is offering a reward of up to R5 000 for information that leads to the recovery of stolen water-and-sanitation infrastructure or the arrest of those guilty of vandalising or stealing it.