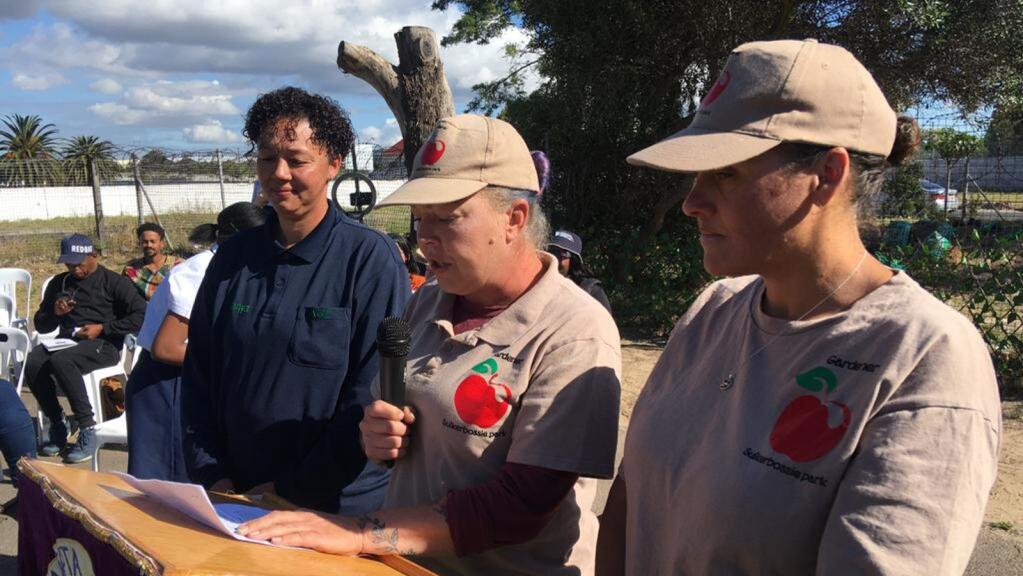 Nine organisations joined forces in Kuils River on Friday morning to pilot a project that aims to grow fruit trees in schools.
Sarepta Primary School welcomed the organisations as 50 fruit trees were planted in the school garden as part of the Green Planet Project by the Apple Tree Initiative, a non-profit company.
"This garden was previously a play park for Grade R learners, and since last year we have moved the play park near where they are within the school, so that they do not have to walk all the way to here. With this initiative of trees we will have life because trees represent life to me," said school principal Jerome Solomons.
Apple Tree director Mandy Leibbrandt said: "We will roll out a programme and see how many schools in the Western Cape we can get on board and then we are going to see how many fruit trees we can plant in a certain period of time at schools.
"This is a pilot project of planting fruit trees in the schools, a practice round for the bigger project."
Other organisations involved in the project include the Department of Forestry, Fisheries and the Environment; Green For Life, Themba Trees, Seeds For Life Farm Primary Co-Operative, Cape Forum, Lions Clubs International, the Freedom Front Plus and Afriforum.
Bernard Pieters, from Green For Life, said they wanted to show children that it took hard work to produce food. "That same principle applies in the nurturing of kids at schools and in the community," he said.