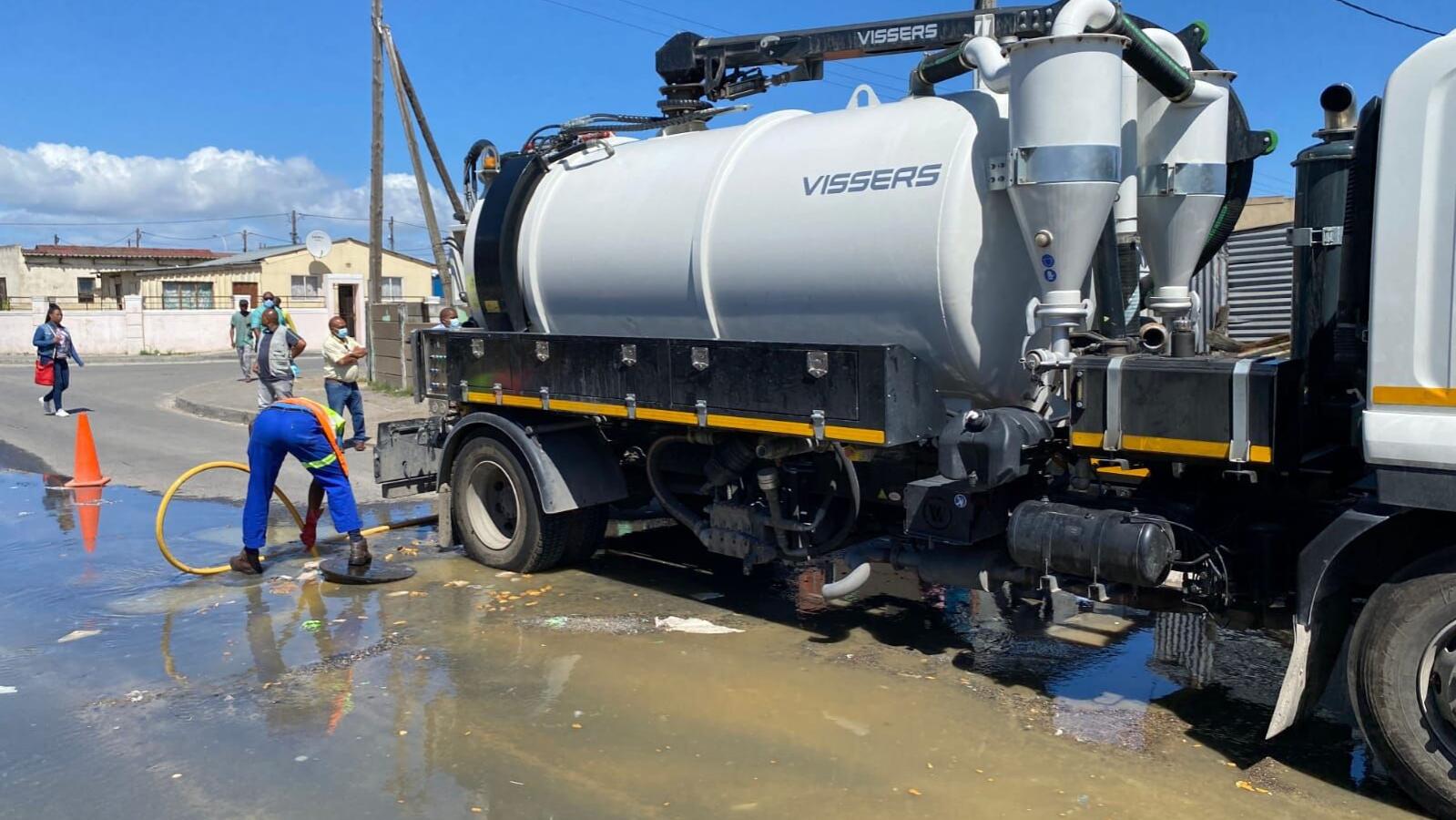 The City has announced a R10-billion plan to curb sewage spills and other sanitation problems in areas like Wallacedene where they are common.
In September, Ward 7 councillor Grant Twigg tabled an exigency motion at sub-council calling for the overhaul of the City's sewers and water pipes.
The new plan, with mayoral committee member for water and waste Zahid Badroodien, at the helm, aims to halve sewage spills across the 9 400km of pipes by 2030.
This will be achieved, he says, through upgrades, intensified proactive maintenance, more efficient use of resources, and community education.
The City, through its water strategy, concedes it has to improve and prioritise the health of rivers, vleis and water courses by keeping foreign objects out of the sewers.
Wallacedene, along with Khayelitsha, Phoenix and Joe Slovo, Dunoon, Westbank and Montrose Park, is a sewer-blockage hot spot, according to Dr Badroodien.
Though not mentioned as a hot spot, Ward 102 councillor Rhynhardt Bresler would want to see Peerless Park included the list. He recently told Northern News that sewage spills were a problem there.
Sewage spills also plague parts of Bloekombos, especially Swellini Street.
More than R10bn of the City's R29bn capital expenditure plan would be invested in water and sanitation infrastructure over the next three years, with R1.6bn of that dedicated to conveying sewage, said Dr Badroodien.
"While eliminating sewer overflows is still largely dependent on residents using sewers correctly, the City recognises the serious risks sewer overflows pose to health and the impact they have on the dignity of community and is reprioritising resources from other areas to address this more proactively."
He had visited Khayelitsha with sanitation officials recently and had seen first-hand the sanitation crisis there, he said.
"Our teams are constantly working to provide short-term relief from blockages and other overflows, to ensure clean and healthy environments for our residents.
"Whilst on the Khayelitsha tour, I also spoke to our depot (officials) who shared their reality of working in volatile environments with me. It is challenging for the teams to react quickly to spills in some communities due to the safety risk."
Three-quarters of overflows were caused by irresponsible residents flushing foreign objects down their toilets, he said.
"At the same time, the City must keep up with demands placed on underground infrastructure as a result of rapid urbanisation."