Crime, potholes, and park maintenance are some of the issues four Ward 27 candidates in this year's municipal poll vow to tackle if elected.
Thirty-four candidates are contesting Ward 27, which includes Goodwood Ext 1, Goodwood Estate, Townsend Estate, N1 City, Tygerdal, and Glenwood.
In 2016, the DA won the ward with more than 88% of the votes, followed by the ANC with 4.86% and the EFF with 1.62%.
This year, two new parties, Good and the Credible Alternative 1st Movement (CA1st), have joined the race.
DA ward councillor Cecile Janse van Rensburg has served two terms and is hoping for a third.
"I believe change should be positive and reflect the needs and desires of the community," she says.
All ward projects, including parking development, support for neighbourhood watches and the installation of traffic-calming measures were completed during her terms of office, she says.
The 58-year-old mother of three cherishes family time. She enjoys reading and spending time in nature. Before joining the council, she was involved in the community police form and served on a school-governing body.
She attended President High School in Vrijzee and completed an Honour's in counselling psychology.
The road network and other ageing infrastructure in greater Goodwood will be a priority if she is elected as will replacing overhead electrical wires with underground cables, she says.
"General maintenance of established infrastructure and facilities such as the library, the civic centre, and sport facilities will be prioritised as projects."
She will work with the ward committee to identify projects benefiting the community and create opportunities and improve safety and caring for the vulnerable, she says.
"Effective service delivery will remain my priority."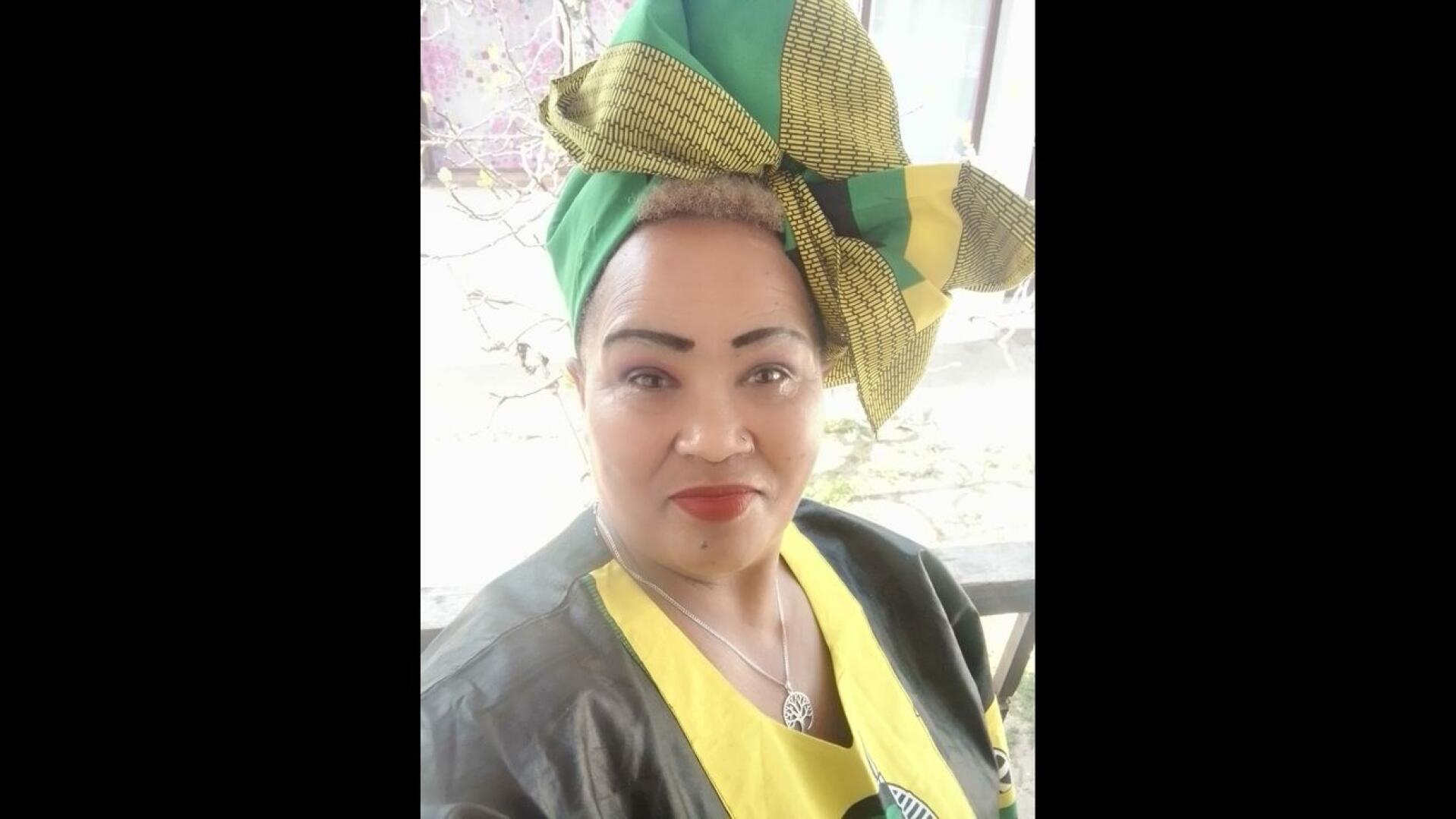 Katharina Adamou Yalandi, 61, the ANC's Ward 27 candidate, says she wants to make the community safer and healthier.
She grew up in Elsies River and has lived in Goodwood for 15 years.
She loves outdoor activities, socialising with friends and family and talking to people from different cultural groups.
Ms Adamou Yalandi says she will use her 33 years of experience as an SAPS clerk and 20 years of experience as a provincial treasurer for the Police and Prisons Civil Rights Union to tackle crime.
Potholes, poor communication between officials and the community, and drag racing are some of the problems she has noted in the ward.
"I want to have open channels of communication and remain accountable to the community. I also want to form and sustain working partnerships with the community, NGOs and religious groups, and private companies that benefit local communities, to stimulate the economy."
Prompt and consistent service delivery and rooting out corruption and nepotism in the ANC and "all levels of government" are also important to her, she says.
"I want to better the lives of those who are less fortunate. I believe in equality and consultation. There must be a common goal, to improve the quality of leadership in local government."
Gavin Joachims, 49, the candidate for the Good party, says he wants to make sure every outstanding service request and complaint gets attention.
According to Mr Joachims, who has lived in Ward 27 for 11 years, the most glaring problem in Goodwood is the state of the infrastructure. There are potholes, parks and park equipment aren't maintained and there has been a sharp rise in the number of homeless people in the area, he says.
"As residents, we have raised concerns about low water pressure in Goodwood, crime has escalated, and there are delayed responses to complaints, and some complaints are not even dealt with."
Mr Joachims has served as the social development coordinator for Cape Town Central City Partnership, the project manager for the UN Development Programme, the national director for Trust for Community Outreach and Education, and director of the Students' Health and Welfare Centres Organisation (Shawco) at UCT.
He is a published author who enjoys reading, writing and road running. He owned a bookstore in Voortrekker Road and now runs a publishing company from his home office.
Homelessness, structural decay, service delivery, potholes, and flooding are top of his to-do list.
"In partnership with the community and agencies that work within the homeless sector, I will work on a 12-month plan to assist the homeless in Goodwood."
Donna Solomons, 26, the CA1st candidate, says she might be young but she's ready to speak out to build a brighter future for all.
Ms Solomons, a laboratory technician, grew up in Pinelands and now lives in Townsend Estate, Goodwood.
Ms Solomons is a member of SA First Forum and enjoys cooking and baking and exploring Cape Town with her friends and family. She plays tennis socially and sometimes participates in action netball at Montague Arena.
"I plan on focusing on the maintenance of roads (potholes), sorting out the sewage to prevent flooding and illness, as well as safety and security for my community."
She vows to hold regular meetings with the community and interact with them on social media to gauge their needs.
"I have always been the person people come to when they need help and need to get things done, and that is what I plan to bring to my community.
"I intend to work closely with the City of Cape Town to ensure the roads are safe. I want to work closely/directly with the police to ensure safety and security are prioritised. I will do my best to hold the City of Cape Town accountable with regard to water and sanitation issues."