It may sound like a cliché that Belhar vocalist and lyricist Luie V is chasing a dream to become a superstar, but that – Superstar – is the name of his debut track and hit single.
There's more to this track than being a superstar, it's about overcoming adversity, looking up to those who made it and those who are aiming to escape their dire realities, he says.
"I wanted to become a professional rugby player, but when I was 21 I got badly injured and couldn't play anymore, so I lost the bursary due to this injury", says Luie V, whose real name is Luvuezo Antonio.
"My dreams of following in the footsteps of Siya Kolisi were over, and it was a depressive time for me," says the former UWC arts student.
To add to his troubles, his father, Raphael Antonio, died in 2018, and, with no financial support from his dad, he could not continue his studies. But this is when he turned to music.
"Since I was young, I liked singing and entered many competitions. I enjoyed it, and in 2017 I was in the top eight of a Western Cape talent search. So, in 2018, after the injury and the death of my dad, I pursued singing again. Singing and being creative comes naturally and that's when I wrote the song Superstar."
Luie V would only record the song in 2020 when he met up with DJ Veroni, TSG, DJ Rex and Max Havoc, the producers behind Luie V's tracks.
"They were keen to share their expertise, and it was really fun to work with them. DJ Veroni especially was great at giving me this chance, as the beats belonged to him. We had no problems, and we still working together so there's more to come."
The 25-year old singer says that Superstar is for everyone who is going through a tough time.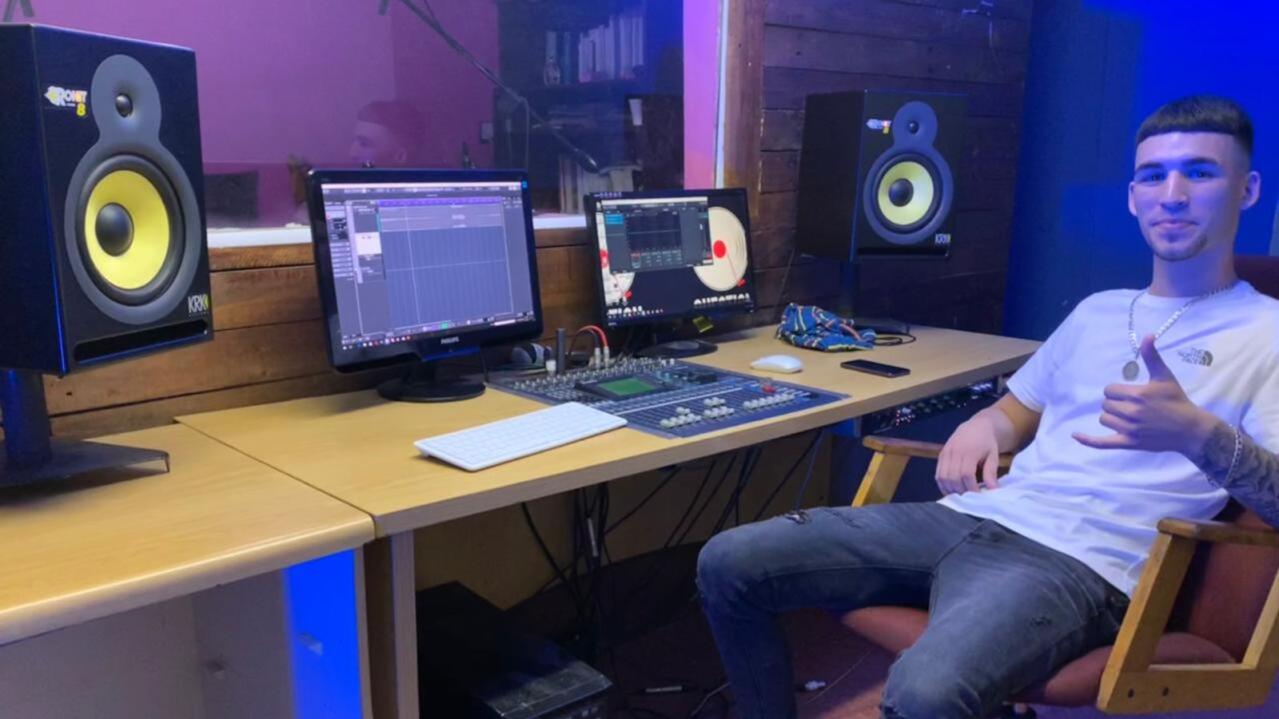 "I believe we are all superstars, and this song is dedicated to people who are struggling and to those that have overcome the odds. Look at the rugby players who won the World Cup – Siya Kolisi, Cheslin Kolbe and Herschel Jantjies come from difficult backgrounds and look at what they have achieved."
Besides working on the video for Superstar and on an album that will be released later this year, he is also working on a documentary about his upbringing in Belhar.
Since its release last September, Superstar has had 1500 streams on iTunes, 10 000 views on YouTube, 2 000 Shazams, and 18 Radio Spins and over 15 000 downloads.